Wedding Events
Family Ceremony (Sun/March 21/1:00PM)
Bui Residence
5262 Cromwell Court
San Diego, CA 92116


Wedding Ceremony (Sun/March 21/3:30PM)
Draft Videos of Parent Appreciation

Wedding Reception (Sun/March 21/5:30PM)



San Diego Tour (Sat/March 20/10:00AM)
For those who want to hang out with us, especially anyone from out of town, we are taking a tour. Let us know if you want to hop on the bus with us as we see how spectacular San Diego really is. Bring your walking shoes and sunscreen! There is something for everyone, Aerospace Museum, Botanical Building, Photography Museum, Ice cream shops, book shops, galore! Lots of exciting eats and peculiarities await! check out the site

:

http://www.trolleytours.com/san-diego/


Wedding Rehearsal (Fri/March 19/6:00PM)
Those involved in the the Traditional Vietnamese Ceremony, Church Ceremony, and Reception Program needs to be here so that we can sync up all the logistics, details, and procedures. Any talent acts including dancing, singing, magic tricks are welcome to audition. Let us know ahead of time to schedule you in. We promise to feed you, so don't worry.



Rehearsal Dinner (Fri/March 19/8:30PM)
For those involved in the wedding, its time to take a break from rehearsal, and grab some dinner! I did say we will feed you! Follow us back to the Bui's Residence (5262 Cromwell Court, San Diego, CA 92116) for some fun intimate time together .
Powered by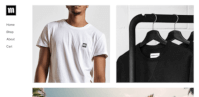 Create your own unique website with customizable templates.