Special thanks to our vendors...
To our Vendors (Art, Taylor, Jacky, Paul, Ming, European Cake Gallery, Baby Cakes);

After being in contact with so many others in the industries, we want to thank you for your honesty, support, flexibility, genuine kindess, service and consideration. We are so blessed by all that you have done and continue to do so. You delivered top notch quality service with unparallel profesionalism and timeliness. People continue to talk about your work at our wedding. You are truly an expert at your craft. Really Really, we are amazed by what you do, and can't thank you enough for making our wedding so incredibly joyous and memorable! You are every bride and groom's dream team!

Re-living it all still,
Haily and Lee (3.26.2010)

Arthur Clemens Floral
Arthur got everything done for us. I highly recommend getting a florist to do all your decorating. Our minds couldn't be any freer, and more rested knowing that Arthur and his team was ready to complete all the details, and deliver all the centerpieces and church arrangements. We arrived at the church all ready to go. He did an amazing job on all the floral arrangements and even stayed within my budget and my desire for bright, passionate simplicity. Thank you so much for making my wedding so beautiful in every way. You're floral arrangements were the POP that made our wedding so rich! You amaze me!

Arthur Clemens Floral
(619) 838-2125
He is always ready to speak to you and was so accomdating to all our changes!! Love Love Love You!
---
DeeJay Paul Peterson
Ranked #3 for top DJ's in San Diego. Paul is amazingly gracious. Super kind, straighforward, helpful, and afforable. He is incredibly talented at what he does, and there were so many compliments going around. He has great equipment that was able to accomodate a wedding of 440 people. He was wonderful as an MC as well. Highly Highly Recommended.
www.djpaulpeterson.com
619-733-9414
---
King's Garden Restaurant and Banquet
Ming is wonderful! He is so kind, accomodating and sets everything on the table. This managers have great character and was so honest, there is no salesmen tatics to muddle through. I would have my wedding here again in a heart beat. Thanks so much for all that you do! People loved the food too, how great is that!
www.kingsgardenmm.net
(858) 587-3916
---
Jacky Tai: Make-Up, Hair, Fashion Stylist
Jacky is dear friend of mine I met a couple of years back. He is the gentlest guy, and incredibly generous. Jacky is also one of the top 5 fashion designers in the Vietnamese American community and is booked weekly for fashion shoots, make-up and hair, as well as fashion designing for major music video productions such as Paris By Night, Cat, Ocean, etc, known in the Vietnamese community worldwide. Ask any Vietnamese friend and they will know these major production immediately. He did an amazing job making all the bridesmaid, my mom and sister Catmy, and myself beautiful the day of the wedding, and even help me change my hair and make-up a few time during the day. He is very busy but also loyal. He has one of a kind designer dresses that you might be able to rent from him. Book him early! I love you Jacky, and so does Lee.
www.myspace.com/jackyfashion
,
www.myspace.com/tainguyenstyle
Text him at (714)7228287, hes a little busy to pick up the phone sometimes.
---
The Magic of Taylor Hughes
Super nice guy. Taylor was so understanding of our desire to entertain the children and guest during the meal service. He was also very gracious when our schedule ran 30 minutes behind. Could not ask for a nicer, highly entertaining, and skillful magician. You were the talk of the night! You also turned around my family relations as the in-laws became active participants of my wedding instead of just bystanding guests. Now that is priceless, and so are all the smiles you created that evening. Thank You thank you.
http://www.taylorhughes.com/
(626)260-0593
Taylor is also extremely professional, and came at the beginning of the reception even though he didn't need to start until 2 hours later. Coming from LA, he was a real trooper!
---
Wedding Cakes
So many people have been asking about this one. The Display Cake was catered by European Cake Gallery
http://www.europeancakegallery.com/
Cash Only
It was the perfectly exquisite White Bavarian Cream Cake with Rasberry filling, along with their standard white chocolate shaving that wowed the crowd. I'm so glad I got to keep the top layer cake. My friends even had thirds I heard!
Triple Blood Orange Cake is also the back sheet cakes that are also perfected by Babycakes
http://www.babycakessandiego.com/
Cash and Credit.
Amazing is their perfect blend of cream and light citrus to make one moist and deliciously refreshing cake after a heavy meal. Both Amazing, but you pick your favorite. These were our two!
---
Powered by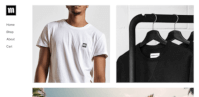 Create your own unique website with customizable templates.