The Best Man
David Kitani
Ahh, my brother, Lee...what can I say? I met Lee years ago soon after his gangster days after our freshmen year in college at a Little Spark summer conference. Since then we've become bosom buddies. He is a true man of God that I deeply respect; I don't know why he still wants to hang out with me! No, but seriously, Lee has modeled for me by his daily life what it means to be a servant leader. I can always count on him to call me out when needed, to challenge me to never grow complacent, and to share a good heart to heart with anyone anytime.
---
The Groomsmen
Danny Buck
I don't remember the 1st time meeting Lee, it was sometime in college. But I remember a time before I knew him, and the time since he has become my friend. I can say without hesitation that my life is truly better for having known him. Anybody who has been around him even for a little while understands what I mean: he's special. I've never had a better roommate, or better partner in ministry—and if I were a girl, I'd have married him myself. But since he's found his match in Haily, I only hope they find as much joy & happiness in marriage as he's brought to all of us who've had the privilege of calling him "friend."
---
Howard Kim
I am very proud to have Lee as my friend because he lives with the utmost integrity and loves God above all else. Not only is he a great friend of mine, but he has been a mentor who challenges me in my faith and call in ministry. Lee is my brother in Christ who exemplifies the life of a disciple. He is loyal, encouraging, and real and I am deeply honored to be one of his groomsmen. Lee also has a great mustache and makes awesome spring rolls.
---
Myung Cho
"Ahh Lee you're getting married,, Yes, brotha... go on from our studio 54,,, so I can be next... =) yeah baby... Wow,, Lee... What can I say...GOD bless u bro.. as always.. Long nights of 'Boy talk' it has become a good talk I tell ya...how long has it been? since We've met in college twelve years or so... I am soooo glad you are getting married and taking up on furthering God's will for you and His Kingdom expansion... Begin the good journey w/ Hailey... love u bro...


---
Powered by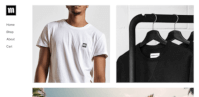 Create your own unique website with customizable templates.