The Matron of Honor
Hong Nguyen
What can you say, it all started with a knock on the door and everything is history. Me being the new girl in town and Haily excited to introduce herself as my neighbor and classmate. Haily and I have known each other for 14 years and counting. We've done it all from random road trips to Arizona, San Francisco and Ensenada to our late night rooftop talks, sleepovers and numerous birthday celebrations at Chuck E. Cheese. We are as opposite as you can get and always seem to get the same reaction from those who meet us and can't understand our friendship; or how we've managed to be friends. With that I say... it's just a perfect match. She's everything I'm not and I'm everything she probably doesn't want to be =) I enjoy the social limelight, parties and saving the world one project at a time. While Haily enjoys sleeping as many hours as she can and educating one child at a time =) The truth is Haily's one of the most profound, selfless and passionate individuals I've known who has enough spice that can melt you or break you ... Don't let that cute bubbly aka Dory (Finding Nemo) exterior fool you; she's one of the most intelligent, witty individuals out there but always enjoy listening to others.... Of course you can never say no to Haily when she flashes that smile or laughs hysterically where her entire body shakes...I believe that's how Lee grew to notice and love her. Whether or not she wants to, Haily automatically commands the room when she walks in and changes the lives of those whom she touches. I'm just so excited to be a part of this union and to stand right beside Haily as she takes a step towards the next chapter in her life...Lee is one lucky guy to have Haily by his side and I'm constantly reminded of how lucky I am as Haily and I start the next novel in our lives.
---
The Bridesmaids
Jen Minimo
Haily and I have been friends since 8th grade. We've had SO MANY wonderful memories & adventures over the years: Teen Center, Spanish classes, ASB, Farrell's, sushi restaurants, my car breaking down on our way to Excel to take group photos, Haily's car barely making to the gas station, UCI, AACF, the Strawberry Festival, rollerblading at Mission Beach, golfing, Bible study this past summer, & of course all the birthdays, holidays, & MANY get-togethers…just to name a few! Haily has been such an amazing friend through it all. She has definitely been there for me through the good times and the bad. I can honestly say that I am truly BLESSED to have a friend like her. She has always been so kind, generous, patient, understanding, encouraging, and entertaining. There is never a dull moment when hanging out with her.
I haven't known Lee that long, but on the several occasions that we have hung out, he has always been so kind and friendly. I can tell by his actions and the way Haily and Lee interact, that they are a great couple. And when Haily talks to me about Lee, she can't help but smile and get all giddy. I am so happy and excited for them to start this next chapter of their lives together!
---


Mary Dang
Haily and I met my sophomore year in college at UCSD. I was lost during my first two years in college, and was taking random classes I took interest in. One of them was Vietnamese History. I was so excited because Vietnamese was being introduced there for the first time. At the begining of the second week (FYI- we are on the quarter system and the class is 10 weeks long), I saw a confused girl walking in halfway through the class. Afterward, she spoke to the instructor, and asked if it was too late for her to add the course. I felt bad for her, and she looked friendly, so I approached her, and lended her my notes so she could hopefully catch up. I understood the feeling of being lost and hopeless, and that is why I wanted to reach out to her. I clicked with Haily instantly, and fell in love. =) (Don't be jealous, Lee. She's mine.) She opened my eyes, and showed me San Diego. I had been there for a while, but did not know my way around and had no reliable means of transportation.

One of the most memorable things about Haily was her Ford Tempo. It was a faded red-orange color, with no sheen. Until then, I had never heard of that model. However, it surprised me, as it was so reliable! We went everywhere in that car... She left the windows down, and the car unlocked, but nothing ever happened! I guess no wanted it... but I sure loved that car... (and of course, Haily!) We rode in that car until one day at ~2am. It began to smoke, and broke down on the freeway ramp... it was on it's last leg literally, and we had to push it into a driveway. After she took it to the junk yard, I asked Haily if I could have her spare and the Ford keytag- as a keepsake of all the memories we have had in it. I continue to cherish it till this day, just as I have done so with Haily. We have known each other and grown together for ten years now.
---


Kimthy Bui
After trying to write a Bio about my sister and I for the past month and a half, editing it, being threatened by her, being nagged at, and even being physically abused by her, I realized, no matter how good I try to make this bio, it's never going to be good enough compared to sitting down with her and I over a dinner table talking about how ridiculous the last 15 years and half has been for me. Although 13 years apart, it seems as though blood couldn't make us any closer than it already does. Cliché huh? I probably get it from her. But she gets her wit from me. I still cannot believe it. My 28 year old sister is …finally getting married. Here's the woman that preaches to me and even my friends that "You don't need a man in your life, you got God! Pfft, who needs to get married?" Look who's talking. Ha.ha.ha.ha. Yous funny Chi Ly.

Well, everyone had a fair share of their "sweet moments" and absolutely "dangerous moments" with her, but no one has to really live with it…but family. Besides the crazy driving skills that almost killed me every time I stepped into a car, pouncing on me when I'm trying to sleep, depriving me of sleep helping her grade because she procrastinates, making breakfast and teasing her that it'll taste bad but it comes out really good, and the critical points she makes in everything I do/say/wear (because she's an expressive person) she spices life up. I must say, with the crazy driving it leads to going somewhere, with the pouncing it leads to more time together; or else I'll just sleep, with the grading it leads to her not being behind, with the cooking it leads to feeding me –which is practically her job whenever she sees me-, and her criticizing leads to me obtaining another perspective. Seems like everything she does, I can picture God telling me, "Yeah, that's your sister," and then laughing. I laugh at her, tease her and sometimes it's like I'm the older sister teasing the younger sister, but I never forget she's the one that can drive and feed me. She's a big 16 years old; being completely affectionate with me, sometimes I got to stick my hand in her face to pull her away, well, more like all the time. But all is fun in love. I am blessed to have her as
my
sister though. She's an interesting being, but I'm always proud to say, "That's MY older sister." NAV, Farrell's, Birthday parties, hikes, jogs, videogames, cooking, driving around town, restaurants, SAN DIEGO ; it's where it all happened, and she's going to miss being able to do all that again. I know I do already. Reading this is completely pointless, cause you won't understand the crazy adventure I have to deal with until you see her at home with me. But the only guy I give props to, considering he might die in a car crash cause of Chi Ly, would be Mr.… er, Pastor Lee.
Lee and Chi Ly are your typical high school couple. Point closed. It's not worth having me explain their experiences together, it's more fun to watch them and tease them about it. So, might I end now, I love them both, and God truly has blessed me these past 15 years with her and year and a half(?) with him. I can only be more thankful from here. Today, February 21, 2010, my sister still beated me up for not finishing her bio. So here yah' go sis! A longggg ol' essay that you've been waiting for; even though you only wanted a paragraph. My goodness, 15 years…where's God going to take us next in another 15 years? Well, that's why God made you my sister. It's not going to end here, it's only starting.
---
Powered by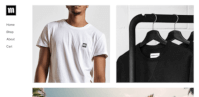 Create your own unique website with customizable templates.